Business Partners
CaseAgile LLC works together with the following leading companies to meet the needs of its customers worldwide. CaseAgile LLC Business Partners include:

The Microsoft Application Platform is a comprehensive and integrated set of tools and technologies which provide capabilities that help you maximize value from your application portfolio. More businesses choose the Microsoft Application Platform as the foundation of their business applications than any other technology vendor. By choosing the Microsoft Application Platform, your business can get more value from the applications it runs today, and more rapidly create new applications that meet your changing business needs. The key Microsoft technologies cover infrastructure, databases, middleware, and applications, with nearly identical experiences on-premises and in the cloud. Use them for the entire process of building and maintaining applications, through design, development, testing, deployment, management, and security.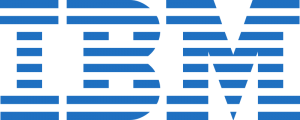 International Business Machines Corporation (IBM) is a technology company. The Technology Services & Cloud Platforms segment provides information technology (IT) infrastructure services. It delivers a portfolio of cloud, project-based, outsourcing and other managed services focused on clients' enterprise IT infrastructure environments. The portfolio includes a set of hybrid cloud services and solutions to assist clients in building and running enterprise IT environments that utilize public and private clouds and traditional IT. Its Cloud Infrastructure-as-a-Service covers a range of workloads. Its capabilities include IBM Cloud, cognitive computing and hybrid cloud implementation.