Professional business process modelling on Microsoft platforms. Instantly turn your Visio files into structured corporate model. Enterprise Explorer instantly reveals all corporate business objects and metadata behind your regular office files. Reveal enterprise methodology hidden in your Visio diagrams through fully automatic instant process discovery. Quickly convert your idle or scattered Visio diagrams into a valuable asset of your process awareness on SharePoint.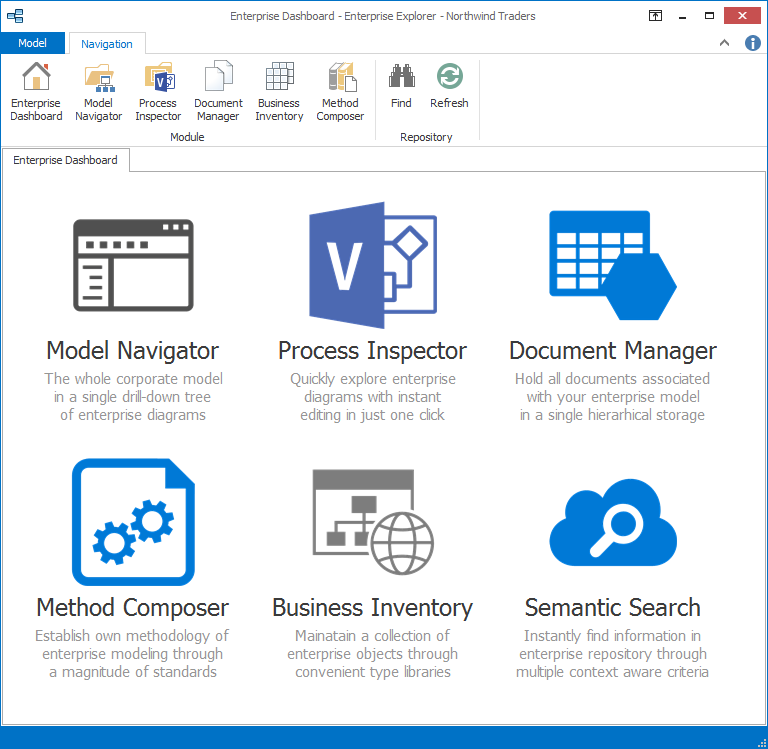 A simple free tool to view and print business process diagrams in a popular BPMN format.
Full conformance to the latest version of BPMN 2.0 specification by OMG.
Import models from all major BPM vendors
Strict validation of the model according to BPMN specification.
Arbitrary scaling and zooming view of most complex diagrams.
Support of raster and vector image output.
Batch processing of multiple BPMN files.
100% Microsoft .NET managed solution.
Loyal open source license for private and commercial use.