Customer experience is one of the most complex areas among business processes existing in organization. It stipulates its objectively induced high variability and personification. This might create an illusion that customer experience does not require any strict process and alignment and can be entirely delegated to personal distinction of individual workers with relevant qualification.
However, exactly this complexity of customer handling procedures requires very careful and scrupulous modeling, which should bring to lite all underlying scenarios intuitively executed by customer facing personnel. Without such analysis customer experience will inevitably remain uneven and chaotic left at the mercy of every particular worker. To ensure universally high corporate standard of customer interaction organization must adopt modern achievements of process management.
BPM is exactly such management practice, which creates solid and systematic ground behind ad-hoc practice of customer care and allows for systematic alignment, improvement and transformation of customer experience. Building detailed business model of customer experience must be the first and indispensable step in this essential business transformation.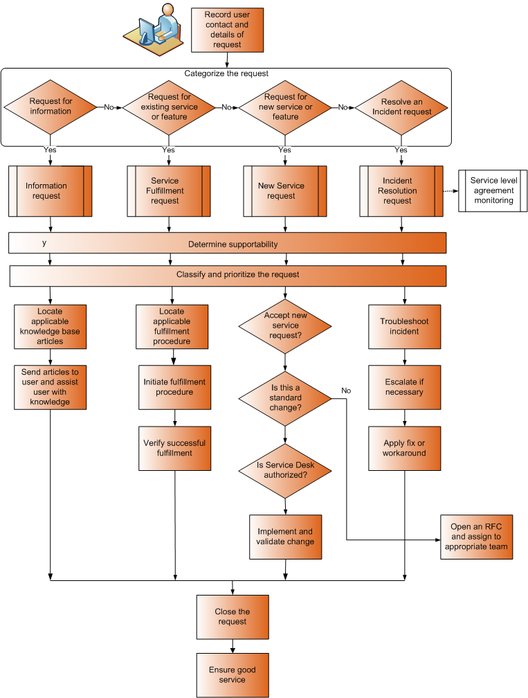 Illustration: Customer Service Process Flow sample from Microsoft Operations Framework(https://technet.microsoft.com/en-us/library/cc543259.aspx).